Kyra Skoog
Credentials: B.A.
Position title: Graduate Student
Email: kjskoog@wisc.edu
Phone: (608) 263-7134
Address:
Waisman Center, Room 420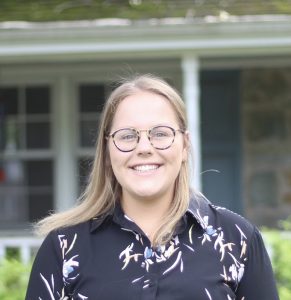 Kyra received her undergraduate degree in Speech, Language and Hearing Sciences from Temple University in 2020. She is a first year graduate student pursuing a Master's degree in speech-pathology. After her Master's degree, Kyra plans on pursuing a PhD in Communication Sciences and Disorders.